Deutsche version
My Music

Music Award Winner 2007 + 2016 European FICS - Category Audio C2, Song "Climate change" and "If Man Only Knew" (PDF text file; Song-Download; Movie) in coorperation with the singer and text writer Maurice LoMonaco
3D sound paintings / fantasy / 5.1 surround soundtrack / wellness / relaxation / harmony / therapy
A new stereo CD is planned for 2023 and extraordinary musical content in 5.1 surround / DTS music CD has been available since 2008; repeatedly offered at AES-Conventions (see 2010 in NY according to lecture demo audio sample 3D-movable sound sources).
Further self-song examples (our compositions, arrangements etc.) and news are available via common download platforms (e.g. Youtube, SPOTIFY or the like) and soon at https://www.immenso-projects.eu (under construction) or on Facebook / Maya - Music 2017 and web page music available for DieAstronautinnen.
If you are interested in audio samples of the more recent songs, go here:
DE-GENERATIONS or CONSUMER as well at SPOTIFY this songs or WONDERFUL HOMELAND.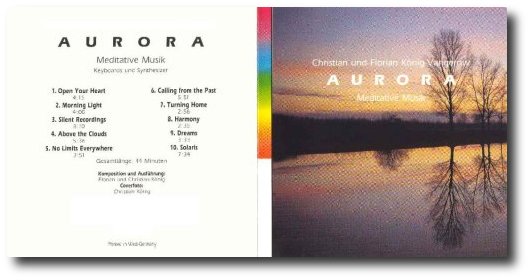 "Aurora" - 10 tracks either to listen continuously or to select individual per index. This CD costs only 16,- € (non-binding price including 19% VAT plus shipping).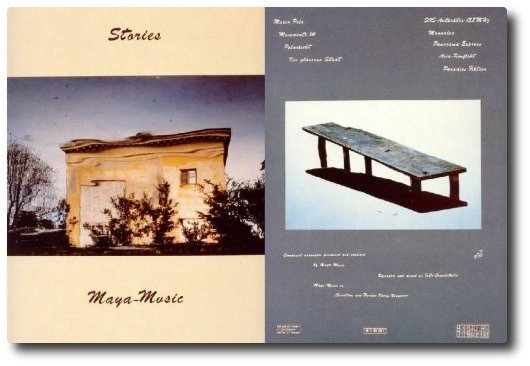 "STORIES" - 10 tracks, 5 tracks on each LP side, not old but rare! The price is 16,- € incl. "add on" in form of a 45 single with the songs "Wonderful Homeland" and "Incognito" (non-binding price including 19% VAT plus shipping.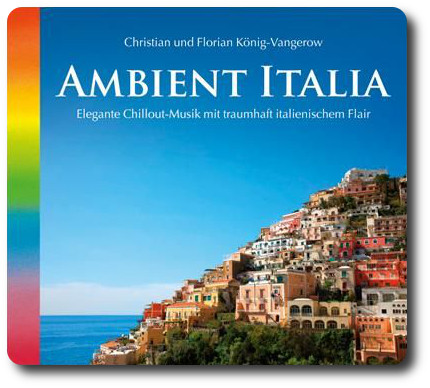 "AMBIENT ITALIA" - Delightfully enchanting and intoxicating. This CD is inspired by the Dolce Vita. You can smell the scent of the beautiful landscape and feel the lifestyle of Italy. Enjoy these wonderful sounds. More informations around ordering see Neptun24.de and for downloads here.
Prominent Reaction - OSKAR Winner 2017, Ennio Morricone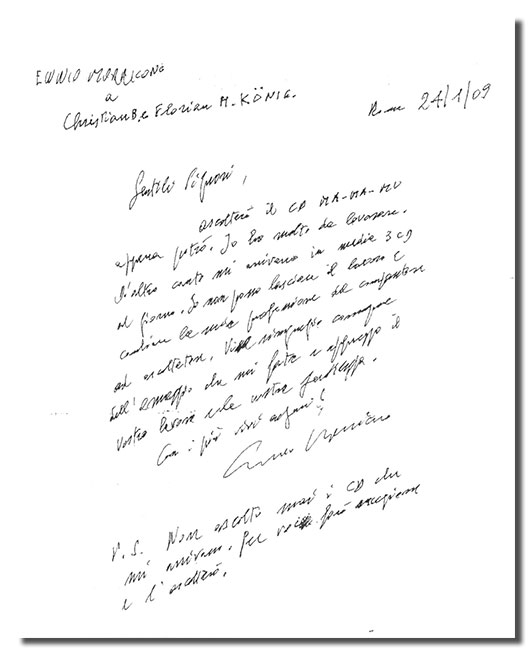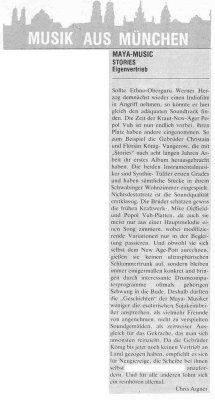 Report in "Szene München"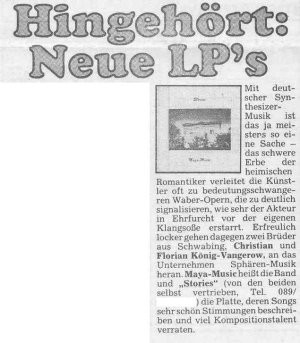 For the soul and the feeling to get personally addressed (s. psychological direct effect as well as accelerated music therapeutical depth effect (see below)) a sonorous spoken text with your individual naming is added to an existing selected song (28 minutes long).
As with all the above-mentioned musical performances, I recommend the use of special (low-radiation) surround sound headphones like my actual SFERICS-HEADPHONES SH-S1 to purchase by www.wellcans.com. Or headphones with the logo of my 1990 founded first company named Ultrasone AG. This types of headphones of both companies offer an all-around 3D effect with distance perception and front-localisation of auditory events. Hint: It is well known to be particularly important to address oder synchronize the associated cerebral hemispheres just by using the humans ordinary natural 3D audio perception in daily life use (s. customers in music therapy application to rehabilitation and recovery interferes of coma patients).