Deutsche version
References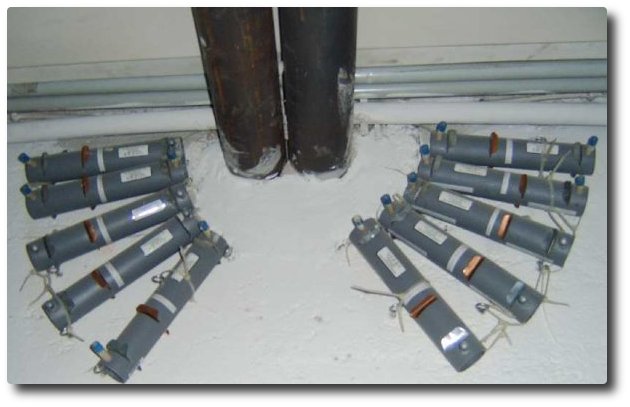 It began in 1983 during the electrical engineering studies as an assistant for Prof. Dr. em. Herbert L. L. König (in memory) at the Department of Electrophysics at the Techn. Universität München.
The following is an excerpt of references etc., which give you an overview of the activities of almost 25 years of experience by D.Sc. Florian M. König (everything without obligation / remaining free ** information):
Clients are/were, inter alia,
Antenne Bayern (at that time in the Münchnerstr./Unterföhring),
BASIC BIO - wholesalers and others in Munich and Dortmund (s. input image above"10-fold pipe system")
Wilfried van Baelen - founder of the famous galaxystudios (3D-Audio, picture & audio, cinematic films)
Ehlers Verlag (magazine "raum & zeit")
Jupiter-Verlag resp. Adolf & Inge Schneider
Dr. med. Martin Marianowicz (vgl. München TV)
Prienamed / München, Dr.-med. Kay Polonius
Christian Kögel, managing director of **E**R**S Eu**Rope**-Systems GmbH
Headphone company ULTRASONE AG
ALTOP publisher
Div. medical practitioners (s. below).
More & More Comm. (MMC),
Wegert International,
Wagenhäuser und Landwehr GmbH,
the TV-known astrologer Astrologe Winfried Noe',
Power Sound Studio / PSP, Dr. Klaus Schröder (Stiftung Wiss./Politik),
Prodacta AG,
the companies DKNY,
InterAd,
Leonhardi,
Fa. Thumann or Erhard,
Fa. Peter Wenger Hairdresser
Wolfgang Heidrich (former member of the radiation protection commission)
Dr. med. Martin Marianowicz (cp. München TV)
Prienamed / München, Dr.-med. Kay Polonius
Entry in the "IHK-Umwelt-Branchenbuch", an alternative business directory of ALTOP publisher; FKE GmbH and D.Sc. Florian M. King are known for services and methods, as applied in those overview page institutes referred to in the FKE GmbH. In addition, D.Sc. Florian M. König is a member of IGWL or Research Group for Geobiology Dr. Hartmann eV and of the scientific advisory board there.
TV date 1999 in "München TV" - "Demo-Movie of former MHR / tube systems demonstrated live in the studio background":
Participation in associations and developments:
DKE/DIN UK 742.6 . "Headsets and Microphones" & AES SC-04-07 "listening test" standardizing / working group
VDT (Tonmeisterverband / German Sound Eng. Soc.)
RdT - soon 20 years of prof. audio development (consultant) and
more than 100 patent applications / patents worldwide on all of the above-mentioned areas!
Above-mentioned systems against electrosmog and electrostress hadbeen repeatedly presented on radio and television (including TV-Munich) since 1997.
Publications, et al in "MAGAZIN 2000 plus", no. 116 + 117 (1997), no. 139 and 144 (page 74 ff., 1999), "Wetter-Boden-Mensch" Issue 5 (1999).
Since 2015 the pipe-systems found their way to China by licensing agreement.
In March 2016 we received a cell biological, scientifically valid irrevocable action-evidence that the multi-chamber systems clearly neutralize radiation conditions in the habitat of humans and animals: Summarized certificate from a test report.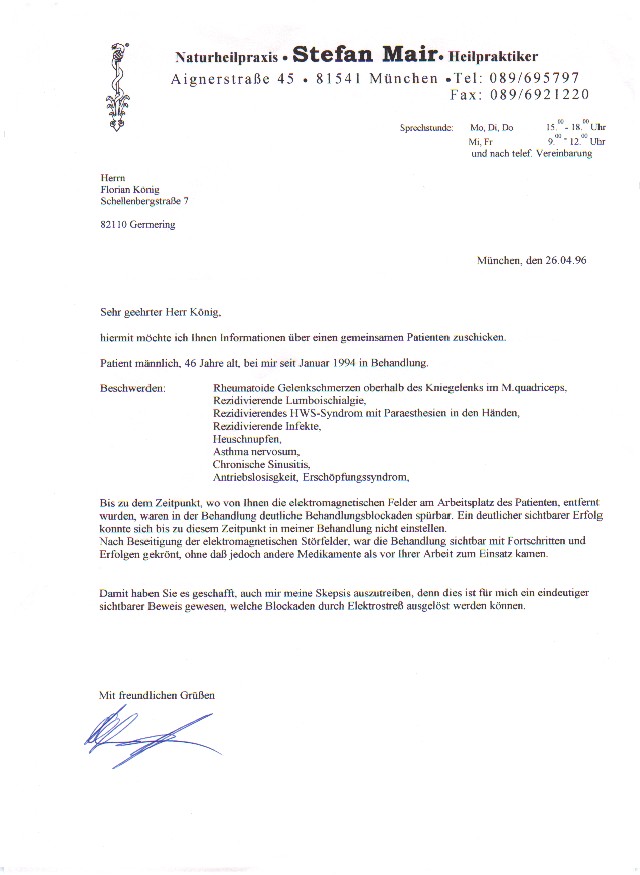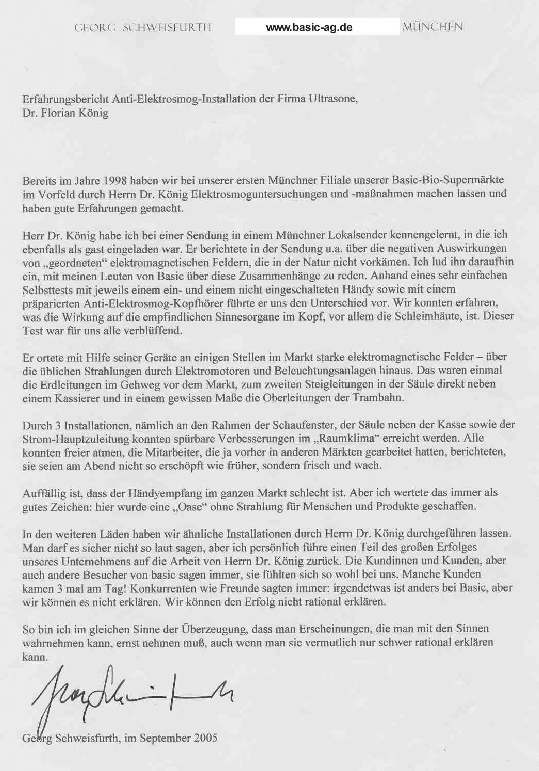 Mr Georg Schweisfurth of BASIC writes: